Who We Are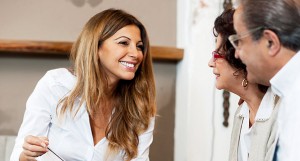 We are a team of residential mortgage professionals experienced in helping homebuyers find the perfect home loan. We are local to the Maryland, Virginia and Washington DC area. Our customer reviews show a 98.5% approval rating. We close loans on time with operational excellence and white glove service.
Trust
Trust comes from partnering with a company that has experience and knowledge acquired from many years in the industry.
Education
Our clients can be first-time homebuyers or seasoned real estate investors; we believe they all deserve the same level of respect and education.
Service
Everyone at CMG is service driven. From the loan officer on the front lines to the processors and underwriters, we focus on getting the loan closed on time by simplifying the process and managing every detail along the way.
Why Choose CMG? – We Are Local
The mortgage industry is one of the most competitive industries out there. Why choose us? We asked our clients to share what is most important when choosing a lender, and here is what they said:
Experience – The Average CMG employee has been in the business for more than 15 years. That number includes; management, loan officers, processors, underwriters, post-closing, and even our general office staff!
Our Loan Officers – All of our loan officers are experienced and have gone through a rigorous selection process. They must fit our culture by following high standards of integrity and commitment to the customer.
We are Local – we live where you live, and we work where you work. We are committed to making the communities we serve better by providing fair, affordable home loans.