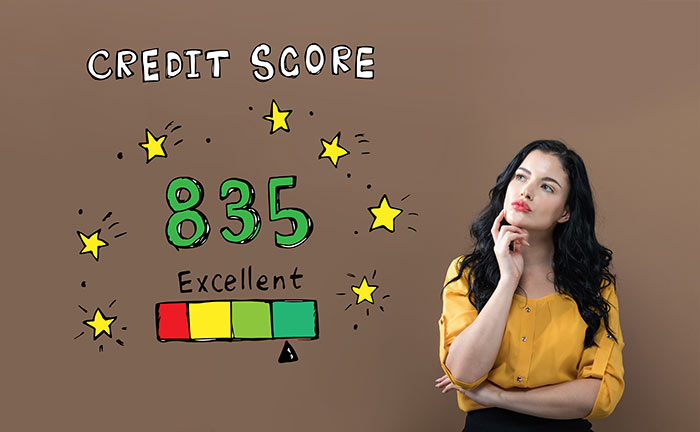 Having a killer credit score will make getting a mortgage easier and help you get the best mortgage interest rate available. Your credit score is considered one of the most significant indicators used to determine your creditworthiness when applying for a mortgage. Therefore, it can only benefit you to raise your credit score before applying.
FICO credit scores are determined by looking at five different categories of credit data:
35%- Payment history-Lenders want to know you pay your bills on time, which is the most important factor in a FICO score.
30%- How much you currently owe. Lenders might think you are overextended if you are at your limits on multiple credit accounts.
15%- Length of your credit history. A longer credit history shows your ability to repay.
10%- Type of credit. A mix of different kinds of credit is preferred.
10%- New credit. Opening multiple new credit accounts can negatively impact credit if you don't have an established credit history.
Raising your credit score can help you get lower interest rates, but it can take some time, so it is best to start early and be patient.  The more time you give for your scores to rise, the more money it will save you in the long run.
Here are the credit scores ranges according to Experian:
Low Credit Score-below 580
Fair Credit Score-between 580-669
Good Credit Score- between 670-739
Very Good Credit Score-740-799
Exceptional Credit Score-800-850
If you find that you need to improve your credit score, there are some well-documented ways to make this happen. The first step is to understand your credit report and correct any mistakes you find. If you are looking through your reports and you notice something that is inaccurate, you have the right to dispute it free of charge. Not correcting the mistakes can wreak havoc on your score and can sometimes be time-consuming to rectify. So, you want to know about problems before you start the application process. Another way to build credit is to pay off the highest balances first if you have outstanding debts. Paying off cards with balances at or close to their credit limits is a great way to improve your credit score. And finally, paying off any revolving debt can cause a jump in the right direction as well.
Once your debts are under control, there are some rules that you should follow to make sure that your credit score doesn't drop. Always pay your bills on time because late payments hurt your score. Also, don't open multiple trade lines at the same time. For example, getting new credit cards while at the same time buying a new car increases your overall debt load and can negatively affect your credit score
A killer credit score is the key to getting a great loan for your future home. Following these simple steps will show you are good at managing your finances. If you have any questions about the home buying process, please contact us for more information, and we will be happy to help.