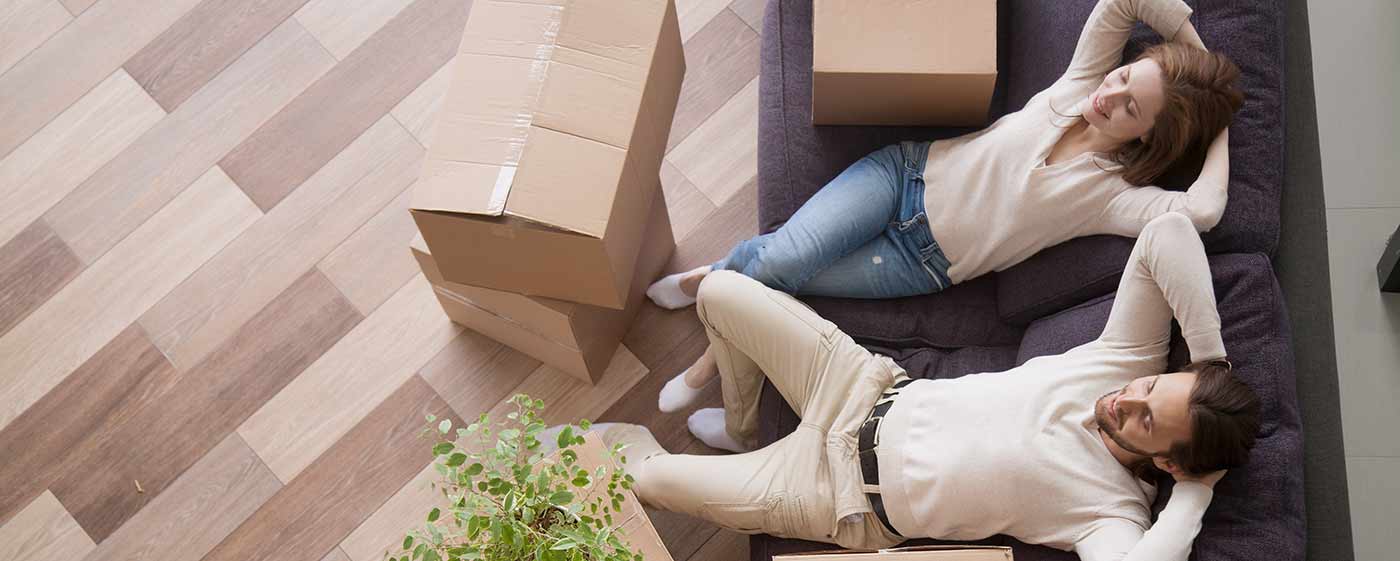 It is a seller's market, and first-time homebuyers are looking for tips and strategies to compete in the real estate market. Finding a home and presenting the winning offer is a full-time job. Home prices have hit record highs in Maryland, Virginia, and the DC area, just like many other parts of the country. In some areas, properties sell well over the asking price and go from list to contract in record time. Setting the right expectations and preparing in advance will help make the experience less stressful.
Potential homebuyers should look at their finances before buying a home. Traditionally, the biggest hurdle was coming up with the down payment and getting approved for a loan. Today homebuyers may need more money in reserves if they engage in a bidding war for their dream home. Homebuyers in ultra-competitive housing markets may waive contingencies to make their offers more competitive. Contingencies are in place to protect the buyer from unforeseen issues when purchasing a home.
The two most frequently waived contingencies are:
Appraisal waiver contingency
A home appraisal is usually conducted to ensure that the home value matches the amount a homebuyer is paying. An appraisal protects the buyer and the lender who uses the home as collateral for the mortgage. However, sometimes buyers waive the appraisal contingency altogether in a very competitive market, putting their earnest deposit at risk. They do this to get an advantage over other borrowers by presenting their offer as one that will close more quickly. It can take some time to schedule and conduct the appraisal, which could slow down the home sale.
In addition, if the appraiser determines the home is worth less than what the buyer has agreed to pay, it could affect the buyer's eligibility for the original loan. In this case,  the borrower would have to come up with the cash to cover the difference or back out of the deal and lose their earnest deposit.
By keeping the appraisal contingency in the purchase and sale, buyers could back out of the deal without losing their earnest deposit if the appraisal comes in lower than the sales price of the home.
Home inspection waiver contingency
Additionally, many homebuyers opt to waive the home inspection contingency when they make an offer. In this case, they agree to purchase the home "as-is." A home inspection will likely still be done, but the homebuyer agrees to purchase the property and move forward with the sale regardless of the findings. The homebuyer needs adequate money in reserves if the home inspection uncovers a significant problem needing repair. The buyer agrees to take financial responsibility for all repairs when waiving the home inspection.
The bottom line on waiving the appraisal contingency or home inspection contingency is that unless a buyer has adequate reserves, this strategy is risky and could be costly.
Credit history and FICO scores significantly impact a homebuyer's ability to secure a home loan. Credit scores also weigh heavily in determining the mortgage interest rate on a loan. Therefore, homebuyers should do their diligence and request an official copy of their credit report before beginning. The three main credit bureaus all provide a free credit report. Most mortgage lenders use this information to make lending decisions.
Many online sites offer free credit scores and credit monitoring, but the most widely used are:
Transunion
Equifax
Experian
Many credit monitoring services offer a free credit score that uses information from only two of the three credit bureaus and is based on the Vantage model vs. the FICO model. While credit monitoring services will provide a reasonably accurate range for credit scores, most lenders will use the FCIO score.
In addition, everyone has access to a free copy of their credit report from each of the three main bureaus once every 12 months, and they should take advantage. Loan officers often find that borrowers who apply for a loan or pre-approval and have checked their credit with a credit monitoring service tend to think their credit score is higher than their actual FICO score.
Once a homebuyer has found a property they love, they need to be prepared to make an offer right away. Seasoned buyers who have been out there bidding on homes for a while will not delay. Homebuyers should be pre-approved by a lender that offers a fully underwritten conditional loan commitment. A pre-qualification won't cut it in this market. A pre-approval is excellent, but coming up against an all-cash buyer, the only way to compete is with a conditional loan commitment which is equivalent to an all-cash offer.
Sellers often require all offers submitted by a specific time and day in the current market. Therefore, it is essential to have offers ready and submitted on time to be considered.
While waiting to close on a new loan, there are certain things that a homebuyer must not do. For example, changing jobs or running up credit cards could affect loan eligibility, and all the hard work done to get this far is wasted. In addition, if financing falls through and there is no financing contingency in the purchase and sales agreement, they may lose the home and the earnest money deposit.
Look out for the Do Nots:
do not change jobs, become Self-Employed or quit your current job
do not apply for any new credit
do not buy a vehicle or make any other large purchases
do not purchase furniture or any household appliances
do not overcharge or close any existing credit cards
do not switch banks or move money around
do not co-sign a loan for anyone else
do not make any large cash purchases
do not pay off collections or charge off accounts
When in doubt, homebuyers should contact a loan officer to see if what they are planning to do financially will negatively impact their loan status.
Doing a little planning in advance and being realistic about finances will go a long way to help make the home buying process more manageable. Homebuyers should be prepared to invest significant time and energy in finding their home and getting the deal closed in a seller's market. Partnering with the right mortgage professional and real estate expert will make the difference. This year, homebuyers considering buying a new home should contact one of our loan officers to discuss the options that match their budget.